One-On-One Mentoring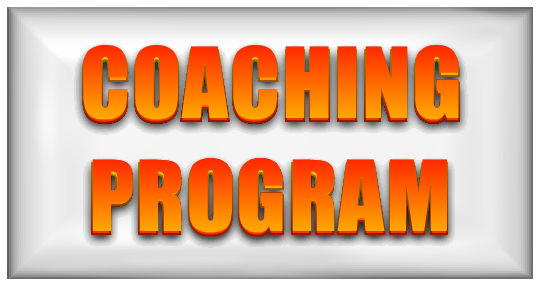 One On One Negotiating Mentoring Programs
There is no better way to achieve the success you want, the greatness you deserve, and the life you are entitled to than through mentoring. That's why Discover the Power of Two is my motto. Those five words represent the heart and soul of One-On-One Independent Arbitration Success Mentoring programs.
Ask any successful person how they got to where they are. Most will answer, "I had a great mentor." What exactly does mentoring accomplish?
Mentoring accelerates learning and growth the way a good coach keeps a team's energy and focus on it's goals.
Mentors share their knowledge and expertise without hesitation.
Mentors want you to succeed. They raise the bar, challenging you to set your goals higher.
Mentorship is Wisdom without the pain of mistakes.
The Time for Change is Now!
You came to this web site because you are looking for a change. You are looking to take control of your future and accomplish great things. Well, you came to the right place. All the tools you need to build a successful recession proof business are here.
My One-On-One Mentoring programs focus on tried- and -true specialty training methods. I've created three levels of wealth-building arbitration programs to balance your goals and needs.
The Apprentice Negotiator: Three- Month, Unlimited One-On-One Mentoring Program
The Intermediate Negotiator: Six-Month, Unlimited One-On-One Mentoring Program
The Master Negotiator: One-Year, Unlimited One-on-One Mentoring program
It's been said negotiating is the "Million- Dollar Skill". I'll teach you how to negotiate and arbitrate any problem, any situation, in any venue like a pro!
Learn negotiating techniques from a skilled federal and state arbitrator with over twenty years of experience.
Develop your own niche independent arbitration practice.
Learn to negotiate with lawyers, creditors, the IRS and banks. Learn what it takes to get them to say "Yes!" to your proposals.
Now you can have the prestige of a professional, the income of a lawyer, and leisure time like a dentist, and a business you can sell for significant profit down the road, with no nights, no weekends, and no stress! If you enjoy helping people resolve situations/disputes there is nothing else like this Profession in the world today. Income potential is $5,000 - $35,000 or more per month full time. There are no upper limits on income potential.
Programs Custom Fit to Suit Your Needs
My programs are based on years of real world experience, which enabled me to have my own financial and personal Success in arbitration. All programs are custom designed and include proprietary support manuals, audio, and software materials. Mentoring & Coaching Programs are conducted one-on-one and tailored to you and conducted personally by James Gage - you will not be passed off to some hourly employee reading from a generic script!
Isn't it time you have the success you deserve? Call the Negotiating For A Living offices and get started today on your road to financial freedom.
To your success,
James A. Gage
Note: Due to the high demand of our One-on-One Mentoring programs some of our programs may be full at different times of the year.
Call Now for Availability
508-595-9567